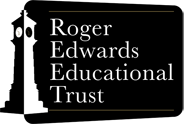 The Roger Edwards Educational Trust is a registered charity managed by unpaid local trustees who ensure that all the projects the trust supports fall within the objects of the trust as detailed below.
A payment of two-thirds of the net income of the Trust to the Monmouthshire Farm School Endowment Trust Fund (MFSET).
Providing and assisting in the provision of facilities, not required to be provided by the local education authority, at Usk Church in Wales Primary School.
Promoting for public benefit the education (including social and physical training) of people resident in Usk and District in various ways including:
– Awarding of scholarships, maintenance allowances or grants at any university, college, or institution of higher or further education.
– Providing for education (including the study of music or other arts) to undertake travel in furtherance of that education, or to prepare entry to a trade or profession on leaving an educational establishment.
– Providing and assisting in the provision of facilities for education at any charitable educational establishment in the area of benefit.
What assets does REET manage?
The Trust trust manages over £1m of invested funds and around £1.6m in property assets, including the former Adult Education Centre in Usk, the original Grammar School to which Roger Edwards made his bequest.  These assets generate an annual income which provides the funds available for grants.
Who are the trustees?
The current trustees of the Roger Edwards Educational Trust are all resident within 'NP15 1′.
Chris Cowburn
(Chairman)
Elizabeth Baker
Catherine Brooker
Gareth Edwards
Geoff Hughes
Barry Morse
Jonathan Stephens
Brian Strong
Secretary to the Trustees – Sian Worsley